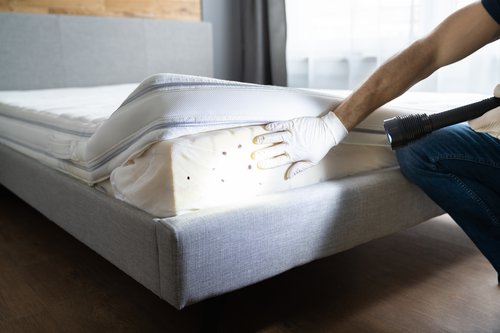 If you have a bed bug problem then we have the solution. Anytime Pest Control will get rid of the bed bugs so you and your family can get a healthy nights sleep. After all, bed bugs feed on human blood so it's best to get rid of them as fast as possible.
Combining years of experience with advanced equipment gives Anytime Pest Control an edge over the pests that you can be happy about.
Before the infestation becomes established or spreads, identify the problem and act fast. A minor infestation is much cheaper and easier than treating the same infestation after it becomes more widespread.
Simply put, if you have a bed bug problem it's best to squash it immediately before it becomes worse which can happen quickly.
BED BUGS HIDE IN MANY DIFFERENT PLACES:
around beds
near piping
seams and tags of mattresses
mattress box springs
bed cracks bed frame/headboards
Anytime Pest Control will do a thorough job of seeking them all out and clearing out the infestation.